February 8, 2016
3 Downingtown schools donate socks to 'Joy of Sox'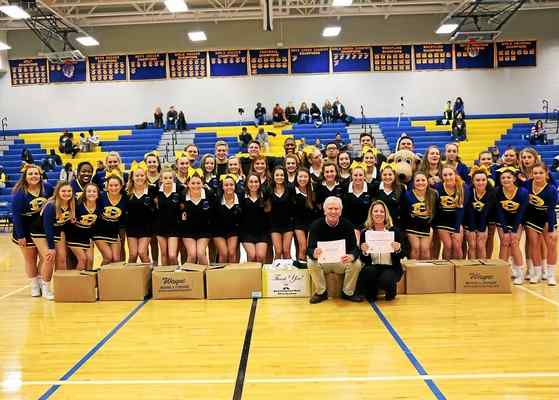 DOWNINGTOWN >> Three Downingtown school communities joined together to donate socks to the non-profit organization, Joy of Sox, which will give the socks to the homeless.
The Downingtown West High School cheerleaders collaborated with students from West Bradford Elementary and Downingtown Middle School, according to organizers, for a service project.
The students presented 1,344 pairs of socks to Joy of Sox founder Tom Costello Jr. on Thursday, Jan. 28. The schools, of the Downingtown Area School District, presented the socks during half-time at the Downingtown West varsity boys' basketball game. It was senior night for the basketball team.
Read More on The Daily Local News