April 25, 2016
Coatesville has success with fishing rodeo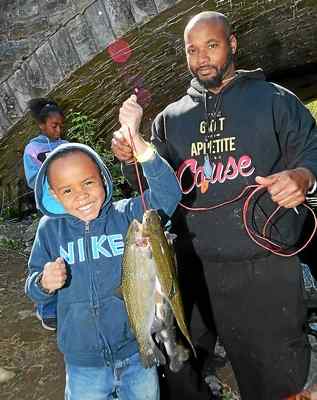 Fathers Involved Shedding Hope (FISH) held their first annual fishing rodeo on the banks of the West Branch Brandywine Creek at the Riverwalk Trail in Coatesville Saturday and Sunday.
Over 160 children took part in the rodeo, which was free for city children. There was a fee for children from neighboring communities.
FISH stocked the creek with hundreds of fish prior to the event. Each day trophies were awarded to children with the largest catches in separate categories.
Read More on The Daily Local News