May 9, 2016
Congratulations to our Local High Schools on National Rankings!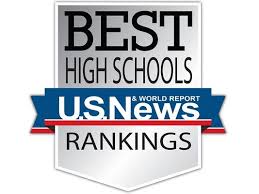 Of the nation's 21,000- plus high schools reviewed by U.S. News & World Report, nine from Chester County received medals with Conestoga High School leading the way.
Partnering with the California based nonprofit, RTI International, schools meeting certain criteria based on items, such as academic performance and graduation rates, had the chance to earn a bronze, silver or gold medal.
Out of the nine high schools in the county to receive a medal, only Conestoga High School received gold.
Of the remaining eight, Bayard Rustin, West Chester East, Henderson, Avon Grove, Unionville, Great Valley and Kennett high schools received silver.
The Downingtown STEM Academy received bronze.
The report ranked Conestoga High School 353 in the nation and third in the state. Unionville was ranked 530 in the nation and eighth in the state, followed by Great Valley at 802 and 18, respectively.
Avon Grove received a rank of 1233 nationwide and 33 for the state, next was West Chester East at 1455 and 42, followed by West Chester Henderson at 1461 and 43.
Bayard Rustin ranked at 1899 and 59; Kennett at 1932 and 64. The report did not provide ranking information for the Downingtown STEM Academy.
Read More on The Daily Local News
Check out the Complete Rankings from US News & World Report