February 10, 2016
Documents Needed for Mortgage Pre-Approval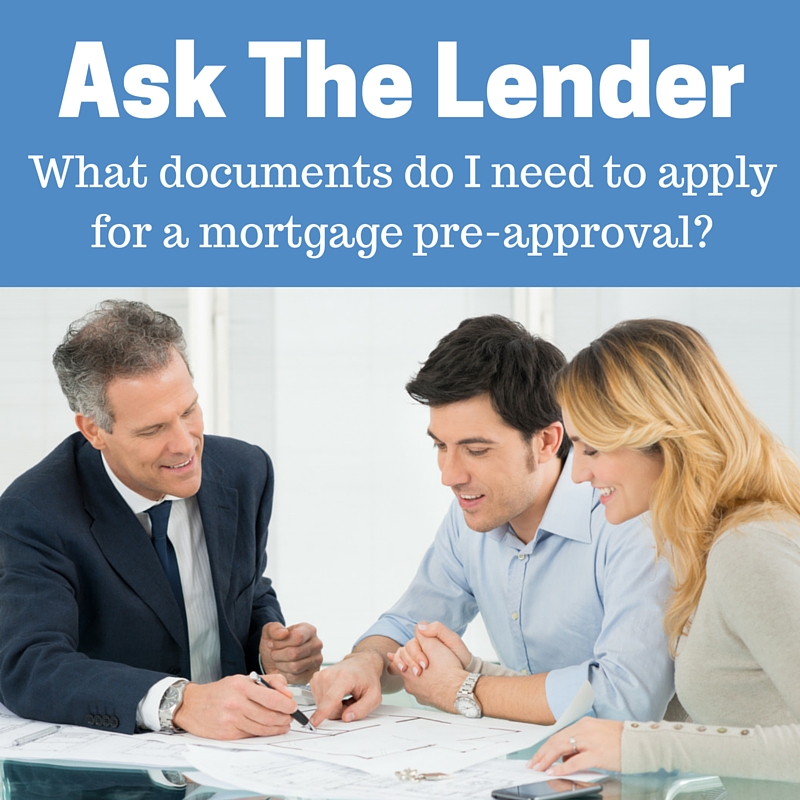 What documents do I need to apply for a mortgage pre-approval?
When you apply for a mortgage pre-approval to purchase a home, the lender will ask for many documents. These documents, along with a credit report, allow the lender to fully understand how much of a monthly payment you can afford. They will also help to determine the best type of mortgage loan to use for the purchase.
Below is a list of the documents that would be required to receive a Mortgage PreQualification.
• Two years Tax Returns from previous two full years, ALL PAGES (federal only) and the W-2's for each year. (If you are a Contract employee, a 1099 Form would replace the W-2)
• 30 Days worth of current paystubs
• 60 Days worth of Bank Statements – all pages (Any account in which monies are used toward the purchase of the home must be documented.)
• Copies of your Drivers license.
As your home search and purchase continues, you will be required to provide the most current documentation at the time of request. Any personal document provided for the purpose of qualifying must not be more than 30 days old.
Feel free to reach out with any questions you might have about the pre-approval and mortgage application process.
-Tim
Ask The Lender posts courtesy of:
Timothy Overdorf
Huntingdon Valley Bank
Web: www.bestmortgagesforyou.com
Phone: 267-253-8607
Fax: 215-933-6138
NMLS#144478