December 1, 2016
Downingtown School Board and teachers agree to a three-year contract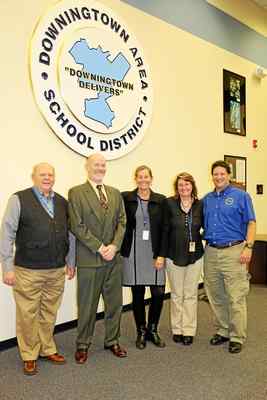 AST CALN >> The Downingtown Area School District board members and the Downingtown Area Education Association on Thursday reached an early agreement on a new three-year contract.
The school board unanimously approved the agreement at a special board meeting on Thursday. The current contract expires on Aug. 31, 2017.
"Negotiating this new contract with the union leadership was a very positive experience," said school board President Colleen Cranney. "Our board members and union leaders worked together as a team to reach this agreement. The new contract is both fair to our hard-working staff and fiscally responsible to our community."
The board's vote followed the 900-member union ratifying the tentative agreement on Tuesday. The Downingtown Area Education Association (DAEA) represents the district's teachers, guidance counselors, librarians and nurses. DAEA is affiliated with the Pennsylvania State Education Association (PSEA).
Read more on The Daily Local News