February 15, 2016
Exton Elementary students coordinate donation drive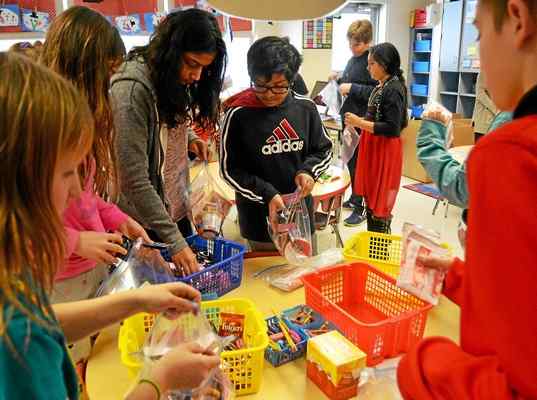 Coordinated by the student council, students at Exton Elementary School recently participated in a school-wide donation drive that benefitted local community outreach programs.
Each grade was assigned a specific non-perishable food item (granola bars, macaroni and cheese packets, instant oatmeal, etc.) to donate as part of this community service project, which the school called Warm Winter Wishes.
The student council then donated its recess time to separate the items that were donated and package them into individual bags.
One hundred and twenty-five bags were prepared and donated to the Saint Agnes Day Room, and the remaining items were donated to the West Chester Food Cupboard as a result of the school's effort.
Read More on The Daily Local News