December 1, 2016
Partners pursue goal of reviving old Caln Roller Rink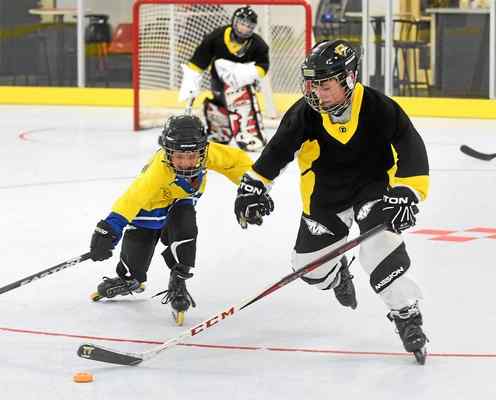 CALN >> Two business partners are breathing new life into a venerable Chester County institution that had fallen on hard times.
Partners Jamie DiDomenico and Mike Jacobs bought the Caln Roller Rink and 26 adjoining wooded acres about a year ago and have since worked to upgrade the facility and property.
The operation, now called Chester County Sports Arena in the 4000 block of West Lincoln Highway just outside of Downingtown, offers in-line hockey leagues, clinics and open traditional roller skating and parties on the weekends.
The partners have owned and operated the Marple Sports Arena in Broomall, Delaware County, since 2001. They purchased the former Caln Roller Rink at sheriff's sale for $517,000 and have since put $1 million in the property in upgrades, DiDomenico said.
Read More on Daily Local News