March 14, 2016
Phoenixville council approves housing design along French Creek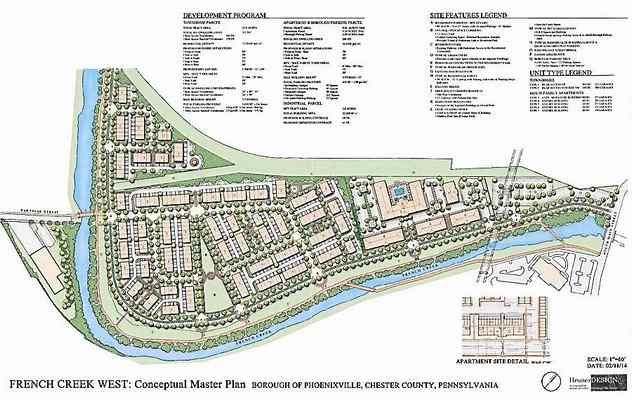 Phoenixville >> Left vacant for years, the last developable piece of land in the borough may soon be home for hundreds of new residents.
Borough council approved a conceptual master plan for the residences at French Creek West in a 6-1 decision Tuesday. Council President James Kovaleski dissented and council member Catherine Doherty was absent.
Developers will now hire an engineer to develop a more detailed proposal to present to council at a later date.
Read More on The Daily Local News