December 1, 2016
Rustin High student selected to perform in National Honors Choir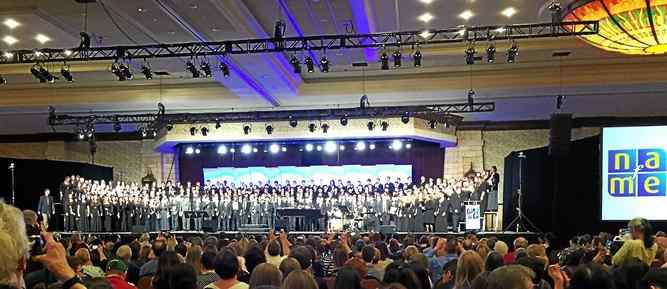 Rustin High School junior Emily Damasco recently returned to West Chester after performing with the National Honors Choir from Nov. 10-13 in Texas.
Damasco, a soprano, was selected to sing in the 2016 National Association for Music Educators' National Honors Choir after completing several successful auditions at the local, regional, and state level this past spring.
"Emily was one of the top 20 sopranos to go to the Pennsylvania district level, one of the top 10 sopranos to move on to regionals, and one of the top six sopranos to go to states," said Ann Ellis, the director of Choirs, Keyboards, and Music Theory at Rustin High School. "She also scored very high at the state level, and as a result was selected to be a part of the National Honors Choir."
Approximately 350 students from nearly every state in the nation were selected to sing in the National Honors Choir and perform in a special concert, which was held at the Gaylord Texan Hotel and Conference Center in Grapevine, Texas.
"Being selected to sing in the National Honors Choir meant the world to me," said Damasco, who began singing when she was 6 years old. "I worked very hard to accomplish this goal. Auditioning in districts all the way through to nationals took discipline and dedication, and it was worth every minute."
Read More on The Daily Local News