March 30, 2016
Should you fear online property valuations?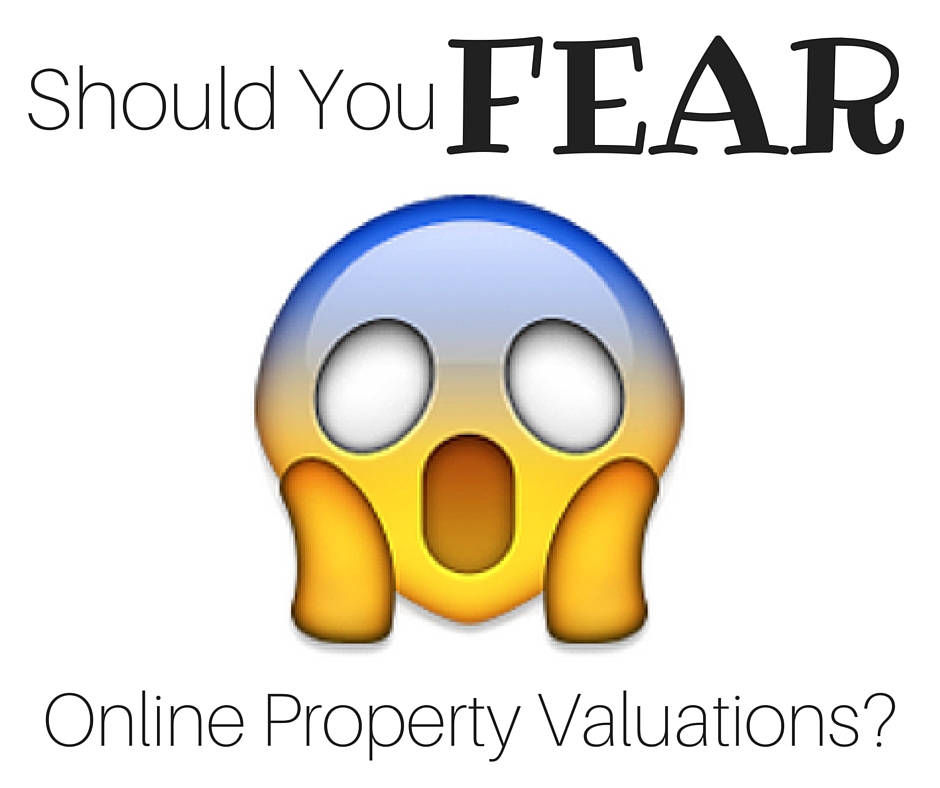 The internet has changed the game in many industries. It has empowered the consumer to do their own research and has given them access to information once reserved for the industry insider. Real Estate is no exception. Today's home buyers have access to so much information online- from homes for sale to service provider reviews and mortgage applications. It has allowed them to truly craft their own real estate education. Although your friendly neighborhood Realtor is still your best resource when buying a home, the wealth of resources available to buyers online has given them an opportunity to also be their own advocates.
But what about current home owners and those thinking about selling a house? What tools have been created for them? For most home owners, their first question is "what is my home worth?". Dozens of websites claim to have data mining resources allowing them to estimate the value of your home. Just enter your address and BAM! a home value pops up. Maybe it discourages you because it is lower than you'd hoped… maybe it gets you excited because it is more than you expected… but guess what!? That website isn't a local expert on your neighborhood and it has never set foot in your house!
There are many factors that impact the value of your home at any given time, including location, upgrades, condition, size, negative events (fire, flood) and of course overall appeal. While there are tangible things like square footage and lot size that can be entered into a valuation system, it can't account for things like a first floor master bedroom's appeal in a senior community or a fenced back yard in a family neighborhood or a location walking distance from the state's best high school. There are many intangibles that cannot be quantified for a computer algorithm.
As a result, online property valuations are wildly inaccurate and inconsistent. This presents a dangerous scenario that home owners are not being given reliable data about their investment. They even admit their numbers are way off. Take the most popular (and most loathed by Real Estate Professionals!) home valuation, the Zestimate, provided by The Zillow Group. Their own website reports accuracy stats for their Zestimates. In our own county, Chester County, PA, Zillow admits that nearly 3 out 10 homes sell more than 10% off from their Zestimate. They name that to be a BEST Zestimate! If that is the best Zestimate they can do, how far off are the rest? I don't know about you…. but I consider 10% off on a major investment to be a pretty large margin. For many families, that is the difference between being able to sell and not.
If these estimates are to be believed accurate, wouldn't the sites all be generating approximately the same value range? As a test of the system, we inputted addresses for homes that we recently sold. The results were shocking.
Townhouse, Exton, PA 19341
Sold in March for $350,500
Online Valuations:
RPR $344,980
Zillow $343,327
Homes.com $338,800
EAppraisal $328,000
RedFin $344,492
Townhouse, West Chester, PA 19382
Sold in March 2016 for $245,500
Online Valuations:
RPR $255,560
Zillow $246,094
Homes.com $250,400
eappraisal $261,614
RedFin $238,472
It is scary to think that families are making a decision about their biggest investment based on unreliable data. While today's consumer is empowered to make many decisions based on what they read online, when it comes to determining what your home is worth, please, oh please, CALL YOUR REALTOR!! Your local Realtor is your best resource for determining how much your home is worth in today's market. They are experts on your neighborhood. They can evaluate your home with human eyes, not a computer algorithm. Whether you are thinking of selling or just keeping an eye on your investment, your Realtor will be more than happy to do a market analysis just for you. You aren't inconveniencing us. We truly love to serve the home owners in our community and providing accurate valuations is an important part of the service we provide.
By all means, research which kind of soap to buy and find the perfect centerpiece for your dinner party online. But when it comes to your home, trust your local market experts. Call Your Realtor!
If you own a home in Chester County and the surrounding areas, The Sold Shoppe would be happy to provide a free market analysis for your home. Just
Contact Us
today!