May 1, 2016
'Stress-Free Friday' brings dogs to West Chester East High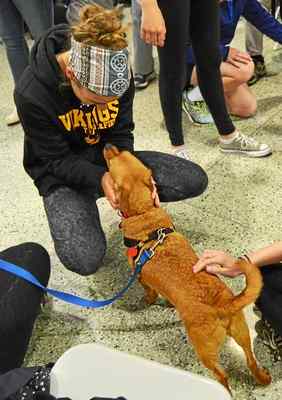 WEST GOSHEN >> West Chester East High School students hung out between classes with a few four-legged friends this past Friday.
The school's counseling staff connected with Main Line Animal Rescue, which brought several of its adoptable dogs, as well as dogs who have already been adopted, to visit and play with the students.
The event was coordinated as part of the school's Stress-Free Friday initiative, which offers unique events and activities to help students de-stress and have fun.
Read More on The Daily Local News