April 25, 2016
Student's soup supper raises money for West Chester Food Cupboard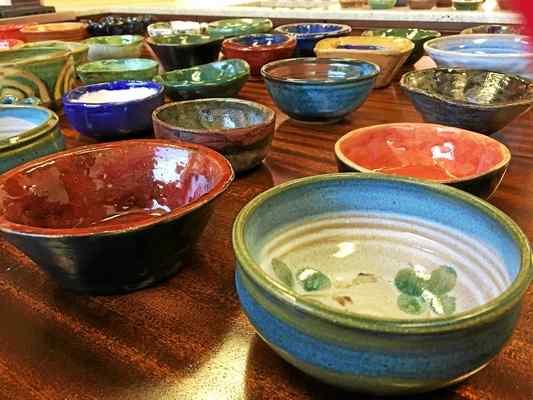 West Chester >> Students strummed on guitars and voices broke out in song, covering everything from The Beatles to Broadway. Artistic photographs and ceramic bowls covered the walls and tables, and the smell of delicious soups and desserts wafted through the air.
Such was the scene Thursday evening at The Kitchen Studio at Pine Street, located on Bolmar Street in West Goshen, as dozens upon dozens gathered for a Bowls for Hope Soup Supper benefitting the West Chester Food Cupboard.
The fundraiser was the brainchild of Pennsylvania Leadership Charter School (PALCS) student Francesca Flamminio, a Drexel Hill native who attends PALCS's Center for Performing and Fine Arts (CPFA) in West Chester.
Flamminio organized this event as part of her senior project, hoping to raise awareness about hunger issues and to raise funds for the West Chester Food Cupboard.
She certainly succeeded in accomplishing both.
Read More on The Daily Local News