Pictured Above: 
Marsh Creek State Park, Downingtown, PA 
Learn More
Explore Downingtown
Downingtown Recent News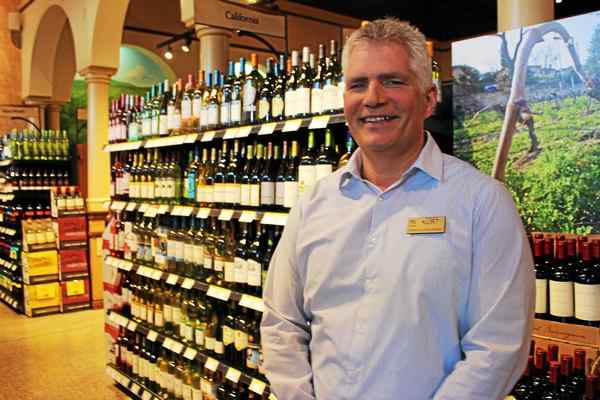 EAST CALN >> Wegmans' employees and state representatives who have been pushing for it popped the cork Friday on private wine sales at the popular Downingtown area supermarket. The supermarket is one of the early Wegmans in Pennsylvania to begin selling wine but all 17 will soon follow suit, store manager Kurt Husebo said in […]
0 comments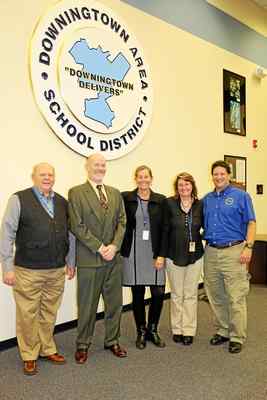 AST CALN >> The Downingtown Area School District board members and the Downingtown Area Education Association on Thursday reached an early agreement on a new three-year contract. The school board unanimously approved the agreement at a special board meeting on Thursday. The current contract expires on Aug. 31, 2017. "Negotiating this new contract with the […]
0 comments
Downingtown Realtors
If you need to buy or sell a home in Downingtown, you'll need an experienced Realtor to guide you. Tameka Goldsborough and her team of Realtors at The Sold Shoppe are knowledgable about the Downingtown Real Estate market and can help ensure you meet all your goals. Having a trustworthy, experienced Realtor by your side can make buying or selling a home less stressful and ensure that you are carefully protecting your investment. Downingtown is a wonderful place to call home… let the Realtors at The Sold Shoppe help get you there. Contact us today!
Downingtown Real Estate
Number of Sales – ↑UP 14.4%, 2014- 689   2015-788
Sales Volume – ↑UP 14.6%, 2014- $228,309,659   2015- $261,673,680
Average Sales Price – ↑UP 1%, 2014- $331,845   2015- $332,073
Average Property Marketing Period – ↑UP 2.8%, 2014- 71 days   2015- 73 days
Downingtown History
The town was originally named Milltown due to its number of mills along the East Branch Brandywine Creek, the first of which was founded by Daniel Butter. The Butter family also had paper mills in the area, and Frederick Bicking from Winterburg, Germany, was the patriarch of the Bicking paper families. Around the time of the American Revolution, Milltown became more commonly known as Downingtown after the prominent businessman Thomas Downing,[1] a Quaker immigrant in 1717 from Bradninch, Devon, England, who owned a number of those mills. The town was officially named Downingtown in 1812. The town is located along the Lincoln Highway (now part of U.S. Route 30) which runs from the East Coast to the West Coast. It was an early westward road in the wagon days as the Philadelphia and Lancaster Turnpike. The Lincoln Highway was the first paved road to cross the nation from the Atlantic to the Pacific. Construction of the Pennsylvania Turnpike started in the early 1940s and was completed in the early 1950s; it runs north of US 30, bypassing Downingtown. Learn More about Downingtown.
Downingtown Today
For current information about Downingtown, please visit the borough's website: Downingtown Borough.
Downingtown Schools
Downingtown Area School District
Downingtown Community Links
D0wningtown Main Street Association
Downingtown Area Historical Society
Downingtown Places of Interest
Victory Brewing Company- Downingtown
Downingtown Parks and Recreation
Kerr Park Kerr Park is a 45-acre municipal park off Pennsylvania Avenue and adjacent to the Brandywine Creek. Centrally located, Kerr Park offers facilities for sports leagues, family and community events.
Johnsontown Park Johnstown Park is a 13.9-acre park located in the southwestern portion of the Borough (Viaduct Avenue) and along the banks of the Brandywine Creek. Johnstown Park provides soccer fields, play and picnic areas plus a pavilion.
Sunny brook Park Sunnybrook Park is a 2-acre park is located off Lake Drive, between Lake and Sunset Drives. Sunnybrook Park provides a basketball court, small pavilion and softball field.
Marinelli Park Marinelli Park is a 4.2-acre parcel of land on Lincoln Avenue, "Marinelli Park" to honor two brothers, Dominic and James Marinelli who died in World War II.
Samual Tabas Memorial Park Samual Tabas Memorial Park is located on Manor Avenue, between Race Street and Pennsylvania Avenue.
Search for Downingtown Homes